the weekend is getting here, slowly but surely.
i have thought and thought about what to post today...
actually i was awake in the middle
of the night visiting my good friend insomnia :(
& thinking about what to post today, kept running thru my head.
well i decided to just go with randomness.
i mean, who doesn't love random?!
i am participating in these great blog hops today!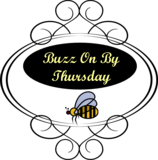 i have already found some new great blogs
and hopefully visitors will like this one as well.
now, a few items from my wishlist.
there's nothing wrong with wishing is there?
oh how i would loveee to have a pink apple :)
this beauty would be nice too, canon rebel!
i luv fisheye pictures...maybe one day i'll get a fish eye lens.
okay....enough wishing already.
if you have any of this products, let me know how you like them :)
currently, im trying to talk michael into going to
dollywood splash country!
it's a wonderful water park & it's been stinkin' hot here lately!
when school starts back, i know that i will have zero time
so i think we should have some fun til' then.
i looked at disney tickets yesterday,
for a trip we are thinking about taking in december
& wowee they are pretty steep!
but it would be greatt fun!
if you can't tell i luv theme parks
& so does michael, so it usually take
much to talk him into it!
& i'll leave ya with this