it's my favorite day for real.
i'm writing this to you in a sort of a hurry because michael has took the day off and
we have been being busy bees! (wow 4 b's there..haha)
we got up and went to garage sales this morning and i found
the cutest clothes! i'll post pics of some later bc they're in the wash :)
today i just decided to do

friday fives

with beth.
she's adorable and a fellow tennessean!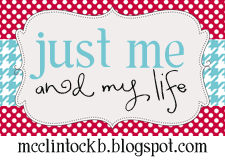 this week it's 5 random questions!
1. Something you are OCD about?
i'm not ocd about hardly anything.
but i guess it's making the bed!
i make it like as soon as i get out of it!
2.Your favorite quote:
I actually saw one that i had never seen before this week
and i absolutely love it.
this week on her word-filled wednesday
"I believe in the sun, even when it's not shining.
In love, even when I am alone.
And in God, even when He is silent."
and her blog is for sure a favorite read of mine.
3. What is the furthest you have ever been from home?
4. Do you do a real or fake Christmas tree?
this will be my first christmas not living with my parents but
they always did a fake one and that's what we're gonna do too.
maybe we will try a real one one day.
here's a pretty one we saw last year at opry land hotel!
5. First blog you ever read after?
oh man, i wish i could tell you.
i got into blogging when i started planning our wedding.
i searched thru wedding DIY blogs day and night.
after the wedding i stop reading them of course but
i found some craft blogs and now i read after so many.
i think the first non-wedding blog i read was
her sister in law (i think it is)
has a wedding blog called joyful weddings and events
and it was one of my favorites, then i found lindsey at the pleated poppy
.
i seriously love blog reading and writing.
oh yeah...one more thing to tell you...
i was soo excited to hear that i was one of the 2 chosen out of close to 400 entries!
i won a 75$ gift certificate to Glory Haus
now i can check that off the day zero project list.