wow, it's friday already!
this week has went by super fast.
i didn't get to post yesterday, because i was home like 2 hours all day.
i don't get much done, but i like switching things up.
school seriously starts in 2 weeks.
& everytime i think about that i get a little sick.
i have studied some but not like i should have.
in case you didn't know i'm a junior nursing student at ttu.
i can't wait to be a nurse!
so soon instead of reading blogs on google reader every day,
ill be reading pathophysiology & such.
i will still be blogging as much as possible though,
because i love it & it keeps me sane, sorta.
anyways, no big plans for this weekend,
although, next weekend is camping!
which i am soo excited about.
i also have some fun blog ideas for next week
that i can't wait to share & actually
a new craft project that turned out well.
so stay tuned friends, stay tuned!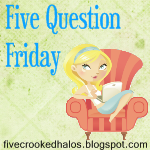 1.
Have you ever visited another country?
i have! i have been to the bahamas, cozumel, mexico, cayman islands
& some islands in hondoras.
2.
Where is the strangest place you have ever been?
well, if you mean like haunted place...i don't do that scene. haha i am so scared
things like that... but just a strange place...i guess is a little place called
historic rugby. it's only about an hour from where i live in TN, but
ppl still dress like old times and it was strange.
3. What is your favorite season?
well, i used to think it was summer but it has been sooo
hot that im not sure anymore. i do love fall.
it's beautiful and it's mine and michael's bdays & i love birthdays.
4.
What one song will always cheer you up?
hmm, probably "i believe in miracles, where ya from, you sexy thing"
haha it cracks me up everrrrytime.
or "can't always get what ya want" -by the stones.
5.
What Disney character do you resemble most?
now i do love disney movies soo much, but
unfortunately i don't think i look like any of them sadly.
i love doing these, they are soo fun!
& next up is friday fives: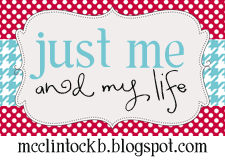 5 favorite websites:
1- google reader--i am soo happy i started using this.
2-hip2save- have you checked her out yet? i love it soo much.
3-swagbucks.com- it goes in phases for me but i know people have scored big with it.
4-ebay- now i used to buy a lot from ebay but i have tried had to stop. haha.
5-golsn.com- which is like a local craigslist for us & you can find good deals on there :)


now i'm gonna leave ya with my friday favorites,
just a few things im loving this week:
wow, girl! that's all i gotta say! ah-maz-ing!
the fabulous movie date night came out this week.
me & some awesome friends went and watched this
on my last weekend as a single girl a few months ago
& it is hilarious.
i love tina fey!! & this movie is great!



i love these top picks post:
i have seen these all over blogland & i think they're neat.
be on the look out for one here next week :)
oh yeah and i love our crazy fun life.
her blog is a great read!
i started getting this magazine and i love it.
im always looking for cooking ideas
& it's quite handy.
lastly, camping.
michael's & my crocs last year on the boat when we went camping.
have a blessed & safe weekend.
soak up the last weeks of summer :)