i'm pretty sure it's my favorite day of the week.
but im starting the day off pretty sleepy because
it was late last night when we got in from the races.
but it was a lot of fun & im pretty excited about going back tonite.
anyways, onto some friday fun!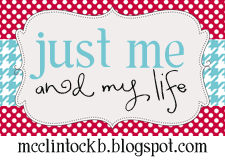 5 things you miss about being a kid.
1. i miss playing outside!!
i used to love going outside in the summer and playing all day-
in the sandbox, in the pool or just in the yard!
this is my nephew andrew playin' in the pool.
when i was kid, i slept til 9 or 10 everyday when i wasn't in school.
when i was kid, i believed whatever i was told.
i believed in the tooth fairy, easter bunny, etc..
& i miss how exciting it made things.
haha. i loved barbies and legos and such.
i would play for hours :)
yep, that'd be me & my legos.
5. finally i miss my family.
when i was kid our family was closer.
as time goes on, things change and families get busy
with their own things & my family is still fairly close,
i just miss sleepovers with my cousins and things like that.
now here are some of my friday favorites!
just a few things im lovin' this week:
i think these things are hilarious.
have you seen these in blogland?
this one is from simply modern mom
& you can see the tutorial here.
it's from 2009, but i still wanna try it.
wouldn't these make great christmas gifts for friends?
finally, my favorite thing this week is:
it kinda means summer is winding down.
which hopefully means an end to this
stinkin' hot weather already!
link parties are at the top!